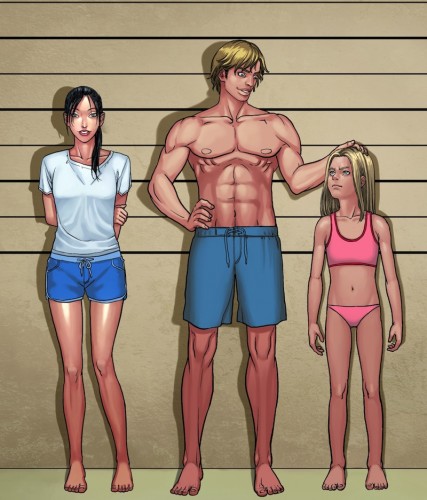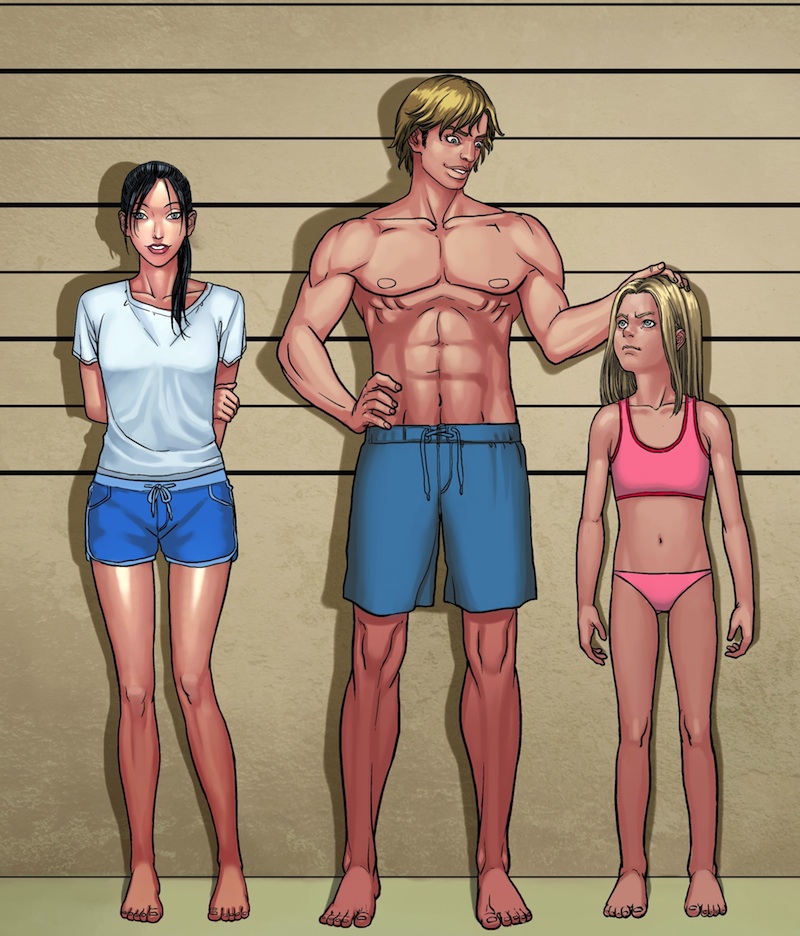 34 pages, Color, US$8.99
Female Growth, Shrinking Men
Artwork by Sedna Studio

Part One of a multi-part series that explores – in minute detail – what happens as a big older brother shrinks while his his irritating little sister grows. Follow Luke and Amy as they experience a huge role reversal!
Story Summary: Luke, a hunky college-age guy, is pestered by his annoying little sister Amy. A lawn treatment causes them to shrink and grow – slowly. While poor Luke keeps shrinking, Amy grows and grows, from a bratty kid to a hot teen, to a sexy knockout – who teases Luke every step of the way. Meanwhile Luke's Mom and Nicole, the Girl Next Door, keep getting taller and sexier. If you liked my story "A Little Game of Hide and Seek" you should enjoy this one. The art is by Yuan, the same great Sedna Studio artist that did The Big House.
In Part One Amy grows from a skinny brat into a tall, attractive teenager, while Luke discovers he's not quite as tall as he thought he was. Meanwhile Luke has a surprising date with Nicole, the girl next door. And when did Mom get so hot looking?
Note: This is Part One of a Multi-Part Series You can see the other parts of Yard Work here.
US$ 8.99
Or buy on Selz:
This comic is part of the Yard Work Pack One.
Other comics you may like: