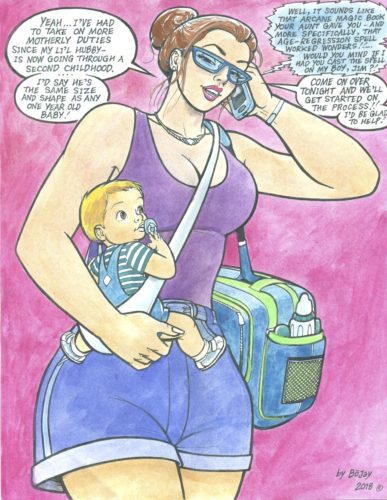 33 pages, B&W and Color, US$ 9.99
Age Progression, Age Regression
Artwork by Bojay
A fun collection of Male Age Regression comics from the master AR artist Bojay. It includes some female AP scenarios for you female growth fans.
In addition to lots of unique takes on men regressing into babies or boys, the cartoons also explore age swap scenarios, with younger girls becoming domineering older women. Some of Bojay's best artwork!
There's not a lot of Male Age Regression content out there, so if you want to see more please be sure to support this comic.
US$ 9.99
Use a credit card on Big Cartel:
Shop on Big Cartel
Other comics you may like: